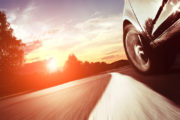 | | |
| --- | --- |
| Region: | Europe |
| Sector: | Mobility |
| Institution: | Bundesministerium für Wirtschaft und Energie (BMWi) |
| PMA:* | VDI/VDE Innovation + Technik GmbH Steinplatz 1 10623 Berlin Tel. (0 30) 31 00 78-3 46 E-Mail: ptavf@vdivde-it.de Internet: http://www.vdivde-it.de |
Submission Deadline:
'-Projektbeginn 2.HJ 2016: 10. September 2016 - Projektbeginn 1.HJ 2017: danach
Scope of Funding:

'–für Unternehmen der gewerblichen Wirtschaft i.d.R. bis zu 50% der zuwendungsfähigen Kosten,
–für Hochschulen und außeruniversitäre Forschungseinrichtungen bis zu 100% der zuwendungsfähigen Ausgaben.
Für wissenschaftliche Studien sind die zuwendungsfähigen Ausgaben auf 200.000 EUR (maximaler Förderanteil 100.000 EUR) begrenzt.
Type of Funding:
Subsidy
Description:
Gefördert werden Verbundvorhaben zu folgenden thematischen Schwerpunkten:
–innovative Infrastrukturelemente, die die Funktionalitäten auf digitalen Testfeldern aufwerten und das automatisierte und vernetzte Fahren unterstützen,
–vernetztes Fahren mit der Vehicle-to-Infrastructure-(V2I) Kommunikation: neueste Übertragungsstandards zur Echtzeitkommunikation und Einsatz modernster Sensorik,
–Fragestellungen zur zweckmäßigen und zukunftsfähigen Ausgestaltung der Verkehrsinfrastruktur sowie verkehrspolitische und gesellschaftliche Fragestellungen.
Ziel ist es, Erkenntnisse über Mischverkehre sowie über die Anwendungsreife und den Wirkungsgrad unterschiedlicher Automatisierungs- und Vernetzungskomponenten zu erlangen.
Country: Germany
Eligible Applicants: Unternehmen der gewerblichen Wirtschaft mit einer Betriebsstätte in Deutschland, Hochschulen und außeruniversitäre Forschungseinrichtungen
Source: Förderdatenbank Bund
Explanation: