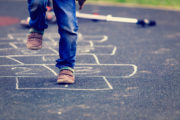 | | |
| --- | --- |
| Region: | Europe |
| Sector: | Infrastructure |
| Institution: | Bundesministerium für Verkehr und digitale Infrastruktur (BMVI) |
| PMA:* | Bundesanstalt für Straßenwesen (BASt) Referat Z5 Brüderstraße 53 51427 Bergisch Gladbach Tel. (0 22 04) 43-3 15 E-Mail: innovationsprogramm@bast.de Internet: http://www.bast.de |
Submission Deadline:
not specified
Scope of Funding:

Die Höhe der Förderung beträgt
–für Unternehmen der gewerblichen Wirtschaft i.d.R. bis zu 50% der zuwendungsfähigen Kosten,
–für Hochschulen, außeruniversitäre Forschungseinrichtungen und andere Institutionen bis zu 100% der zuwendungsfähigen Ausgaben.
Type of Funding:
Subsidy
Description:
Gefördert werden Vorhaben der angewandten Forschung und Entwicklung in den Innovationsfeldern
–sichere und verlässliche Straße,
–intelligente Straße,
–energiesparende Straße,
–emissionsarme Straße,
–Straße als Teil des Lebensraums,
–nachhaltige Straße sowie
–Straße als Innovationsträger.
Ziel ist es, die Straße funktional im Sinne einer nachhaltigen Mobilität weiter zu entwickeln sowie Innovationsschübe zu generieren und damit bestehende und künftige Anforderungen an das System Straße sowie neue globale Herausforderungen im Rahmen eines ganzheitlichen Ansatzes zu bewältigen.
Country: Germany
Eligible Applicants: Unternehmen der gewerblichen Wirtschaft mit Betriebsstätte oder Niederlassung in Deutschland, Hochschulen und außeruniversitäre Forschungseinrichtungen
Source: Förderdatenbank Bund
Explanation: