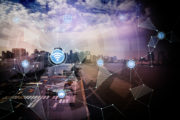 | | |
| --- | --- |
| Region: | Europe |
| Sector: | Mobility; Transport |
| Institution: | European Commission |
| PMA:* | European Commission |
Submission Deadline:
Different cut-off deadlines for instrument phase 1 and 2
Scope of Funding:

There are different scopes of funding throughout the process, please see full description
In Phase 1: Funding will be provided in the form of a lump sum of EUR 50.000. Projects should last around 6 months.
In Phase 2: The Commission considers that proposals requesting a contribution from the EU of between EUR 0.5 and 2.5 million[4] would allow phase 2 to be addressed appropriately. Nonetheless, this does not preclude submission and selection of proposals requesting other amounts (higher or lower). Projects should last between 12 and 24 months. [5]
Type of Funding:
Grant
Description:
The European transport sector must have the capacity to deliver the best products and services, in a time and cost efficient manner, in order to preserve its leadership and create new jobs, as well as to tackle the environmental and mobility defies. The role of SMEs to meet these challenges in all the areas of the Transport Specific Programme[1] is critical as they are key players in the supply chains. Enhancing the involvement of weaker players in innovation activities as well as facilitating the start-up and emergence of new high-tech SMEs is of paramount importance. SMEs are pivotal for delivering the innovations needed for greater sustainable and smarter mobility, better accessibility and logistics serving business and citizens, and thus higher economic growth, in a context where the majority of population lives in urban and urbanised areas. Actions to develop new services, products, processes, technologies, systems and combinations thereof that contribute to achieving the European transport and mobility goals defined in the 2011 Transport White Paper could be particularly suited for this call.
Country: Several
Eligible Applicants: Only applications from for-profit SMEs established in EU Member States or Horizon 2020 associated countries.
Source: Small business innovation research for Transport and Smart Cities Mobility
Explanation: