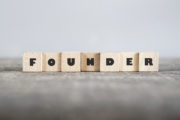 | | |
| --- | --- |
| Region: | Europe |
| Sector: | ICT; Innovation; Economy |
| Institution: | Bundesministerium für Wirtschaft und Energie (BMWi) |
| PMA:* | High-Tech Gründerfonds Management GmbH |
Submission Deadline:
kA
Scope of Funding:

Der High-Tech Gründerfonds beteiligt sich initial mit bis zu 600.000 EUR in einer Kombination aus offener Beteiligung und Darlehen. Der Fonds erwirbt damit 15% Gesellschaftsanteile (nominal, ohne Unternehmensbewertung) und gewährt ein nachrangiges Gesellschafterdarlehen. Die Zinsen (6% p.a.) für das ausgereichte Darlehen werden für die Dauer von bis zu vier Jahren gestundet. Die Laufzeit des Darlehensvertrages beträgt sieben Jahre.
Außerhalb des Standard-Modells sind gemeinsam mit anderen Investoren alternative Finanzierungen möglich (Pari-passu). Dies ist besonders für Technologieunternehmen mit höherem Kapitalbedarf interessant. Die Eigenbeteiligung der Gründer beträgt in beiden Szenarien mindestens 10% in Bezug auf die Beteiligung des High-Tech Gründerfonds. Die Hälfte davon können Investoren (Business Angels, private und öffentliche Investoren) übernehmen.
Bei Bedarf stellt der High-Tech Gründerfonds dem Management Unterstützung durch Scouts und Experten zur Verfügung. Für Anschlussfinanzierungsrunden legt der Fonds weitere 1,4 Mio. EUR pro Unternehmen zurück. Business Angels, Seedfonds und weitere Investoren sind als Side-Investoren eingeladen, sich in die Finanzierung einzubringen. Die Finanzierung ist so konzipiert, dass die Unternehmen weitere Forschungszuschüsse in Anspruch nehmen können.
Type of Funding:
Darlehen
Description:
Der High-Tech Gründerfonds investiert Beteiligungskapital in junge Technologieunternehmen, deren Kern ein Forschungs- und Entwicklungsvorhaben ist. Mit Hilfe einer "Seedfinanzierung" sollen die Start-Ups das Forschungs- und Entwicklungsvorhaben bis zur Bereitstellung eines Prototypen bzw. eines "proof of concept" oder zur Markteinführung führen. Neben dem Startkapital wird durch Scouts und Experten die notwenige Betreuung und Unterstützung des Managements vermittelt.
Ziel der Förderung ist die Schließung der Lücke in der Finanzierung neugegründeter Technologieunternehmen und die Schaffung neuer Arbeitsplätze.
Country: Germany
Eligible Applicants: Antragsberechtigt sind Existenzgründer und kleine Unternehmen (nicht älter als 1 Jahr) im Sinne der KMU-Definition der EU mit Sitz in Deutschland.
Source: Förderdatenbank Bund
Explanation: *PMA: Project Management Agency