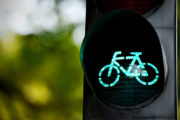 | | |
| --- | --- |
| Region: | Europe |
| Sector: | Mobility |
| Institution: | Bundesministerium für Umwelt, Naturschutz, Bau und Reaktorsicherheit (BMUB)  |
| PMA:* | Projektträger Jülich (PtJ) Geschäftsbereich Klima (KLI) Forschungszentrum Jülich GmbH Zimmerstraße 26–27 10969 Berlin Tel. (0 30) 2 01 99-34 22 E-Mail: ptj-ksi@fz-juelich.de Internet: http://www.ptj.de |
Submission Deadline:
Zweistufiges Förderverfahren; in erster Stufe sind Projektskizzen in dem Zeitraum vom 15. Februar 2017 bis zum 15. Mai 2017 sowie vom 15. Februar 2018 bis zum 15. Mai 2018 einzureichen
Scope of Funding:

Die Höhe der Förderung beträgt bis zu 70% der zuwendungsfähigen Ausgaben bzw. Kosten, mindestens jedoch 200.000 EUR.
Finanzschwache Kommunen können eine höhere Förderquote von bis zu 90% erhalten.
Ergänzend zur Investitionsförderung können begleitende Maßnahmen zur Öffentlichkeitsarbeit in Höhe von max. 30.000 EUR pro Vorhaben sowie für begleitende Ingenieurdienstleistungen in Höhe von max. 5% der förderfähigen Investitionsausgaben/-kosten gefördert werden.
Type of Funding:
Zuschuss
Description:
Das Bundesministerium für Umwelt, Naturschutz, Bau und Reaktorsicherheit (BMUB) fördert modellhafte Projekte zur Verbesserung der Radverkehrssituation in einem definierten Gebiet.
Gefördert werden investive Projekte mit Modellcharakter zur radverkehrsfreundlichen (Neu-)Gestaltung des Straßen- und Siedlungsraums, zur Errichtung zusätzlicher Radverkehrseinrichtungen sowie zur Etablierung lokaler Radverkehrsdienstleistungen, die zu einer dauerhaften Aufwertung der Radverkehrssituation in einem klar definierten, abgegrenzten Gebiet führen.
Ziel ist es, die Umsetzung wegweisender investiver Modellprojekte im kommunalen Klimaschutz in verschiedenen Handlungsfeldern voranzubringen.
Country: Germany
Eligible Applicants: Kommunen (Städte, Gemeinden und Landkreise) und kommunale Zusammenschlüsse, Betriebe, Unternehmen und sonstige Einrichtungen mit mehrheitlich kommunaler Beteiligung sowie Kooperationen ("Verbünde") von Kommunen, Unternehmen, Verbänden, Vereinen, Religionsgemeinschaften mit Körperschaftsstatus und Hochschulen.
Source: Förderdatenbank
Explanation: *PMA: Project Management Agency