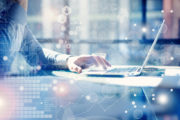 | | |
| --- | --- |
| Region: | Europe |
| Sector: | Innovation, Economy, Development |
| Institution: | Bundesministerium für Bildung und Forschung (BMBF) |
| PMA:* | Forschungszentrum Jülich GmbH Projektträger Jülich (PtJ) |
Submission Deadline:
Das Förderverfahren ist einstufig. Anträge können jeweils bis zum 15. Januar 2018, 15. Juli 2018 und 15. Januar 2019 bei den Projektträgern eingereicht werden.
Scope of Funding:

Die Förderung erfolgt in Form eines Zuschusses für einen Zeitraum von bis zu sechs Monaten.
Die Höhe der Förderung beträgt bis zu 100% der projektbezogenen Kosten, jedoch maximal 50.000 EUR.
Type of Funding:
Zuschuss
Description:
Das Bundesministerium für Bildung und Forschung (BMBF) unterstützt im Rahmen einer Pilotmaßnahme Vorprojekte und Durchführbarkeitsstudien im Vorfeld von industriellen Forschungs- und experimentellen Entwicklungsvorhaben von kleinen und mittleren Unternehmen (KMU).
Gefördert werden Einzelvorhaben, um
– neue Produkt-, Verfahrens- und Dienstleistungsideen auszuarbeiten und zu bewerten,
– die Durchführbarkeit und Umsetzbarkeit von neuen Produkt-, Verfahrens- und Dienstleistungsideen zu untersuchen,
– den Stand von Wissenschaft, Forschung und Technik sowie die Schutzrechtssituation im angestrebten Themenfeld zu analysieren,
– Kooperationspartner zu ermitteln und zu gewinnen sowie
– notwendige FuE-Arbeiten für die angestrebten innovativen Produkte, Verfahren oder Dienstleistungen (Lösungsideen) und der erforderlichen wissenschaftlich-technischen Expertise zu identifizieren.
Ziel ist es, KMU, die bisher noch wenig oder keine Erfahrung mit der Forschungsförderung des BMBF haben, den Zugang insbesondere zu den Technologiefeldern der Förderinitiative KMU-innovativ zu erleichtern und sie bei der Erarbeitung von wettbewerbsfähigen Projektvorschlägen zu unterstützen.
Country: Germany
Eligible Applicants: Antragsberechtigt sind kleine und mittlere Unternehmen der gewerblichen Wirtschaft gemäß KMU-Definition der EU mit Sitz, Betriebsstätte oder Niederlassung in Deutschland.
Source: Förderdatenbank Bund
Explanation: *PMA: Project Management Agency