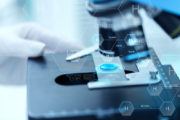 | | |
| --- | --- |
| Region: | Europe |
| Sector: | Mobility |
| Institution: | Bundesministerium für Wirtschaft und Energie (BMWi) |
| PMA:* | Projektträger Jülich (PtJ) Geschäftsbereich Energiesystem Nutzung (ESN) Fachbereich ESN5 Forschungszentrum Jülich Außenstelle Berlin Zimmerstraße 26–27 10969 Berlin Tel. (0 30) 2 01 99-5 32 E-Mail: s.haebel@fz-juelich.de Internet: https://www.ptj.de/nip Nationale Organisation Wasserstoff- und Brennstoffzellentechnologie NOW GmbH Fasanenstraße 5 10623 Berlin Tel. (0 30) 3 11 61 16-00 Fax (0 30) 3 11 61 16-99 E-Mail: kontakt@now-gmbh.de Internet: http://www.now-gmbh.de |
Submission Deadline:
31.12.2019
Scope of Funding:

'– Unternehmen der gewerblichen Wirtschaft i.d.R. – je nach Anwendungsnähe des Vorhabens – bis zu 50% der förderfähigen Kosten,
–für Hochschulen und außeruniversitäre Forschungseinrichtungen bis zu 100% der zuwendungsfähigen Ausgaben.
Type of Funding:
Subsidy
Description:
Das Bundesministerium für Verkehr und digitale Infrastruktur (BMVI) unterstützt im Rahmen des Nationalen Innovationsprogramms Wasserstoff- und Brennstoffzellentechnologie (NIP) Vorhaben im Bereich der Wasserstoff- und Brennstoffzellentechnologie, insbesondere im Straßen-, Schienen-, Wasser- und Luftverkehr sowie in Sonderanwendungen. Das BMVI verfolgt einen technologieoffenen Ansatz.
Gefördert werden Einzel- und Verbundvorhaben zur Demonstration, Innovation und Marktvorbereitung für fahrzeugseitige Technologien und Systeme sowie für die jeweils notwendige Kraftstoffinfrastruktur.
Country: Germany
Eligible Applicants: Unternehmen der gewerblichen Wirtschaft, Hochschulen und außeruniversitäre Forschungseinrichtungen mit Betriebsstätte oder Niederlassung in Deutschland
Source: Förderdatenbank Bund
Explanation: