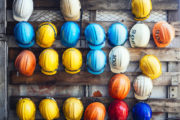 | | |
| --- | --- |
| Region: | Europe |
| Sector: | Urban Development |
| Institution: | Bundesministerium für Umwelt, Naturschutz, Bau und Reaktorsicherheit (BMUB) |
| PMA:* | Bundesinstitut für Bau-, Stadt- und Raumforschung (BBSR) im Bundesamt für Bauwesen und Raumordnung (BBR) |
Submission Deadline:
30. November 2017
Scope of Funding:

Die Förderung erfolgt in Form eines Zuschusses für einen Zeitraum von in der Regel bis zu 24 Monaten und in begründeten Ausnahmefällen von maximal 30 Monaten.
Die Höhe der Förderung beträgt bis zu 70% der zuwendungsfähigen Ausgaben. Die Zuwendung wird bei der Bewilligung auf einen Höchstbetrag begrenzt.
Vom Antragsteller wird eine finanzielle Eigenbeteiligung von in der Regel 50%, mindestens jedoch 30% erwartet. Bei einem herausragenden Bundesinteresse an bestimmten Forschungsleistungen, kann in begründeten Ausnahmefällen die Höchstförderquote erhöht werden.
Type of Funding:
Zuschuss
Description:
Das Bundesministerium für Umwelt, Naturschutz, Bau und Reaktorsicherheit (BMUB) unterstützt Forschungs- und Entwicklungsvorhaben in der angewandten Gebäudeforschung.
Gefördert werden Forschungsprojekte zu folgenden Themenkomplexen:
– kostengünstiger Wohnungsbau,
– Energieeffiziente und Klimagerechte Konzepte im Gebäude- und Quartiersbereich,
– Innovationen für den Gebäudebestand,
– Bauqualität, Ressourceneffizienz, Kreislaufwirtschaft, Nachhaltiges Bauen,
– neue Materialien und Techniken,
– Verbesserung der Bau- und Planungsprozesse,
– Mehrwerte von Architektur und Stadtraum, Gestaltungsqualität,
– Zukunftsperspektiven für das Planen und Bauen in Deutschland.
Ziel ist es, die Wettbewerbsfähigkeit des deutschen Bauwesens im europäischen Binnenmarkt zu stärken und die Erkenntnisse im Bereich technischer, baukultureller und organisatorischer Innovationen zu unterstützen.
Country: Germany
Eligible Applicants: Antragsberechtigt sind alle Institutionen und Unternehmen, die sich mit der Forschung und Entwicklung auf dem Gebiet des Bauwesens befassen.
Source: Förderdatenbank Bund
Explanation: *PMA: Project Management Agency