Company: Nedap
Founded: 1929
Team: 775 employees
HQ: Groenlo, Netherlands
Person in Charge: Ruben M. Wegman
Field of Activity: mobility, security
Core Competence: manufacturer of smart mobility and security systems
Name of our Solution: SENSIT – smart parking platform
What is our Solution: a smart parking platform including on- off-street parking sensors, smartphone apps and cloud-based interface software
SENSIT wireless parking sensors provide the real-time occupancy status of  on- and off-street parking spaces. The platform enables cities, retailers and other users to monitor parking, easily find available parking spaces and become smart about parking navigation and enforcement.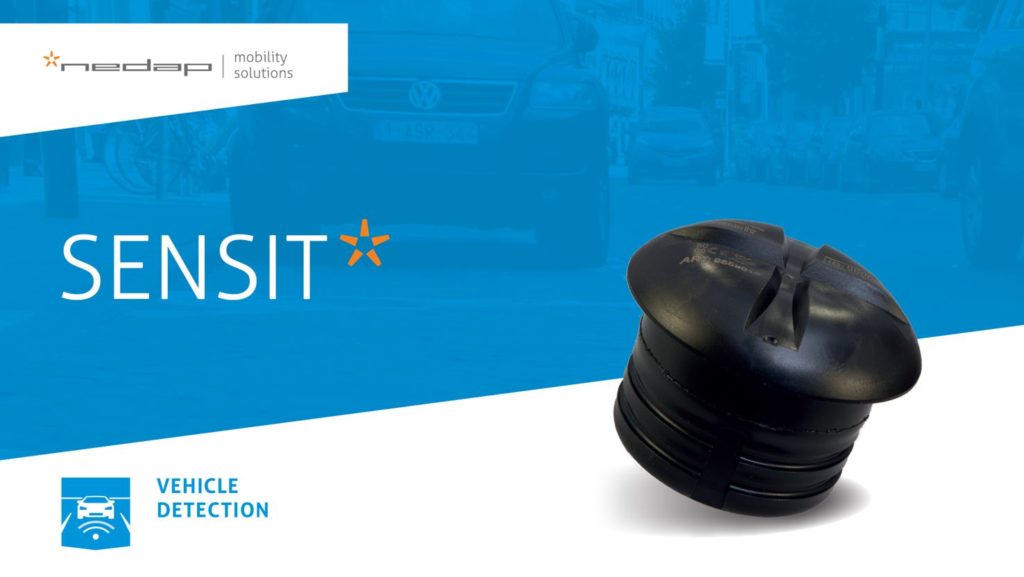 The SENSIT platform consists of a network of wireless in-ground parking sensors that detect the real-time occupancy status and parking duration of individual parking bays. This data enables smart parking in any Smart City, ITS or retail environment. SENSIT optimizes parking utilization, reduces emissions and guarantees a fast return on investment.
Key features:
self-healing network
extreme accurate detection
dual detection technology
easy installation into any parking bay
vandal resistant installation
resistant to snow ploughs
Where applied? 
SENSIT is specifically designed for:
guidance: guiding cars, busses and trucks to available parking bays fast and efficiently
enforcement: providing real-time data and alerts to monitor the (ab)use of single parking bays.
retail: improving the shopping experience by guiding customers to the nearest available parking bay.
Smart Cities Worldwide:
Guiding motorists to the nearest available parking space in cities like Dubai, Kortrijk and Verona.
Benefits:
real-time vehicles detection through wireless, durable sensors
reducing search traffic, thus CO2 emissions
dual technology (infrared and magnetic) provides high accuracy
reduce operational costs and increase revenues
seamless and flexible integration into third party systems
Impressions:
Contact:
nedap
Parallelweg 2
Groenlo
Netherlands
Phone: +31 544 471 111
E-Mail: identification@nedap.com
Web: www.nedapidentification.com
Why not share this article?